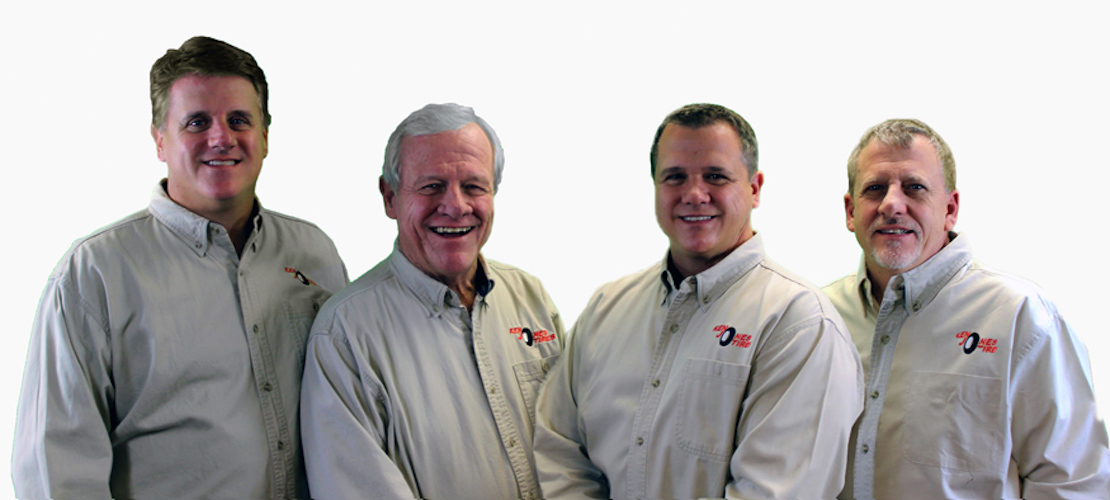 About Ken Jones, Inc. and leafvacuumhose.com
Ken Jones, Inc is not a new company. We are a third generation family business founded in 1938 by Ken Jones. Over the past 75 plus years we have evolved from a local retail tire dealer to a leading national niche player in the specialty tires, tire chains and accessories market. We have been the 'go to source' for landscapers, grounds maintenance crews, municipalities, colleges and others for hard to find products for their equipment. Our tagline has always been "We Make it Easy to Buy Hard to Find Tires."
In 2013, we began offering Flexaust leaf vacuum hose to our customers. We already know their equipment, and this product just seemed to make sense for our customers. We bring the same dedication to expert product support and fast shipping as we do with our tire products. Unlike many online sellers- we welcome phone calls! Our phones are only answered by experienced professionals. We also offer live chat and email support.
An educated customer is a happy customer. Helpful information eliminates costly mistakes and wasted time. Our mission is to post as much helpful content as we can. We also want to give you options – many times a GOOD, BETTER, BEST option helps a customer determine what's best for their needs.
We Want to Earn Your Business
We believe we are the lowest total cost supplier: one phone call, expert advice, competitive prices, on-hand inventory and excellent freight rates. Don't forget to call us if needed at 1-800-225-9513. We will be happy to assist you.