Flex-Tube® PV
| | | | | | | |
| --- | --- | --- | --- | --- | --- | --- |
| Item# | Product Line | Model | Inside Diameter | Size | Price | Buy Now |
| 3504040012 | Flex-Tube® | PV | 4.00″ | 4″ x 12′ | $60.72 | |
| 3504060006 | Flex-Tube® | PV | 6.00″ | 6″ x 6′ | $50.39 | |
| 3504060012 | Flex-Tube® | PV | 6.00″ | 6″ x 12″ | $95.97 | |
| 3504060025 | Flex-Tube® | PV | 6.00″ | 6″ x 25′ | $199.92 | |
| 3504070006 | Flex-Tube® | PV | 7.00″ | 7″ x 6′ | $60.68 | |
| 3504070012 | Flex-Tube® | PV | 7.00″ | 7″ x 12′ | $115.55 | |
| 3504070025 | Flex-Tube® | PV | 7.00″ | 7″ x 25′ | $240.72 | |
| 3504080006 | Flex-Tube® | PV | 8.00″ | 8″ x 6′ | $75.06 | |
| 3504080012 | Flex-Tube® | PV | 8.00″ | 8″ x 12′ | $142.97 | |
| 3504080025 | Flex-Tube® | PV | 8.00″ | 8″ x 25′ | $297.84 | |
| 3504100006 | Flex-Tube® | PV | 10.00″ | 10″ x 6′ | $95.25 | |
| 3504100012 | Flex-Tube® | PV | 10.00″ | 10″ x 12′ | $181.41 | |
| 3504100025 | Flex-Tube® | PV | 10.00″ | 10″ x 25′ | $377.92 | |
| 3504120006 | Flex Tube® | PV | 12.00″ | 12″ x 6′ | $117.48 | |
| 3504120012 | Flex-Tube® | PV | 12.00″ | 12″ x 12′ |  $223.76 | |
| 3504120025 | Flex-Tube® | PV | 12.00″ | 12″ x 25′ | | Please Call |
 *  50′ lengths also available- other diameters also available
 ***if you get to the shopping cart and the hose size you have selected is not in stock, it does not mean that is not available. It simply means that size needs to be cut for your order. 
Flex Tube® Bridge Clamps

Flex-Tube PV features and benefits:
medium weight
Economical
Ultra smooth interior wall for efficient airflow
VERY flexible and crush resistant
Spiral co-extruded engineered construction
Helix acts as a wear strip
Wall thickness= .030″ (2.5″-3″), .032″ (4″), .035″ (5″-8″), .040″ (9″-10″)
OEM lengths available
Available in a flame retardant version(Flex-Tube PV-FR)
Cuffs available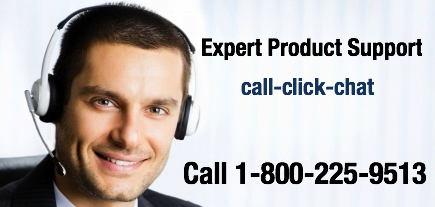 Ken Jones Tires, The Landscapers Choice for lawn, leaf and mulch vacuum hose!
Flex Tube PV Vacuum Hose
Flex-Tube PV Vacuum Hose ia a medium weight clear co-extruded PVC hose with a rigid black external PVC helix. It features an ultra smooth interior wall for efficient airflow. It is very flexible & crush resistant making it easier to handle. The helix acts as a wear strip. Cuffs also available
Dimensions: Wall Thickness = .020″ (.75″), .022″ (1″), .024″ (1.25″), .026″ (1.5″ to 2″), .030" (2.5″ to 3"), .032″ (4″), .035" (5″ to 8"), .040" (9" to 12")
Product Specs
Material PVC
Inside Diameter Min: 0.75″ Max: 12″
Temperature Low: 20° High: 160°
Length 12′, 25′ (available in 100′ lengths up to 6″)
Other applications include: Industrial Vacuum Cleaners, Lawn & Leaf Collection, Pharmaceutical, Woodworking/Furniture Industry
Manufactured by:
Flexaust